YOU ONLY PAY FOR WHAT YOU USE!
---
1 User
Online Video Training
Up to 5 GB of Storage
Wiki Support
Online Setup Assistance
3 Users
Online Video Training
Up to 20 GB of Storage
Wiki Support
Online Setup Assistance
7 Users
Online Video Training
Up to 50 GB of Storage
Wiki Support
Online Setup Assistance
100 Plan
Up to 100 GB of Data, $99 per month
200 Plan
Up to 200 GB of Data, $149.99 per month
300 Plan
Up to 300 GB of Data, $199.99 per month
Custom Plan
Above 300 GB of Data, Contact for pricing
Email Support - $1/minute
Wiki Support is included in packages
Phone Support - $2/minute
7 am - 5 pm Mountain Time.
Additional Companies - $10/month each
All plans only include one company. Additional companies are for customer use only. Reselling of any kind is strictly prohibited.
Optional Setup Assistance - $500
Review of your current business
process
and report with recommendations.
Programming Support - $100/Hour
What do our clients have to say about DocSavy?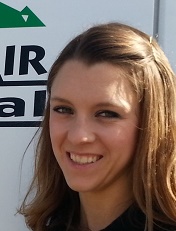 ---
We started using DocSavy in January. We had another document management software before we started using DocSavy. We have found DocSavy to be a superior product compared to what we had before. DocSavy goes beyond the typical document management you receive from other software options on the market today. All of the pertinent information from our documents is able to be transformed in to reports that allow you to see the bigger picture. All of our jobs have the information readily accessible and in a format that is easy for all of our employees to understand.
---
- Sarah Roper
Mountain Air Mechanical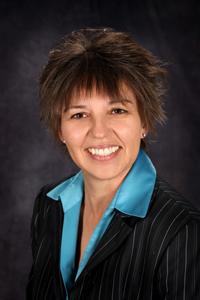 ---
Express Employment of Grand Junction is excited to have DocSavy in our office. As an employment agency we have to consider the confidential nature of the information for our applicants and our clients. DocSavy is allowing us to free up floor space for revenue generating activity rather than storage and serves as a more confidential means of information storage."
---
- Nina Anderson
Express Employment

---
DocSavy has made our job easier by enabling us to keep track of all documents related to all of our projects. From initial estimates, to storage of all documents related to the estimate, tracking vendor quotes, purchase orders, and to any other piece of information that goes through our company DocSavy has it covered. Any document that is sent to Docsavy is easy to find and you don't have to look in a file cabinet or file folder in the pile of paper work on your desk. I recommend DocSavy to anyone that wants a better way to store and access data in their business.
---
- Phil Herrera
2H Mechanical